Career in Ayurveda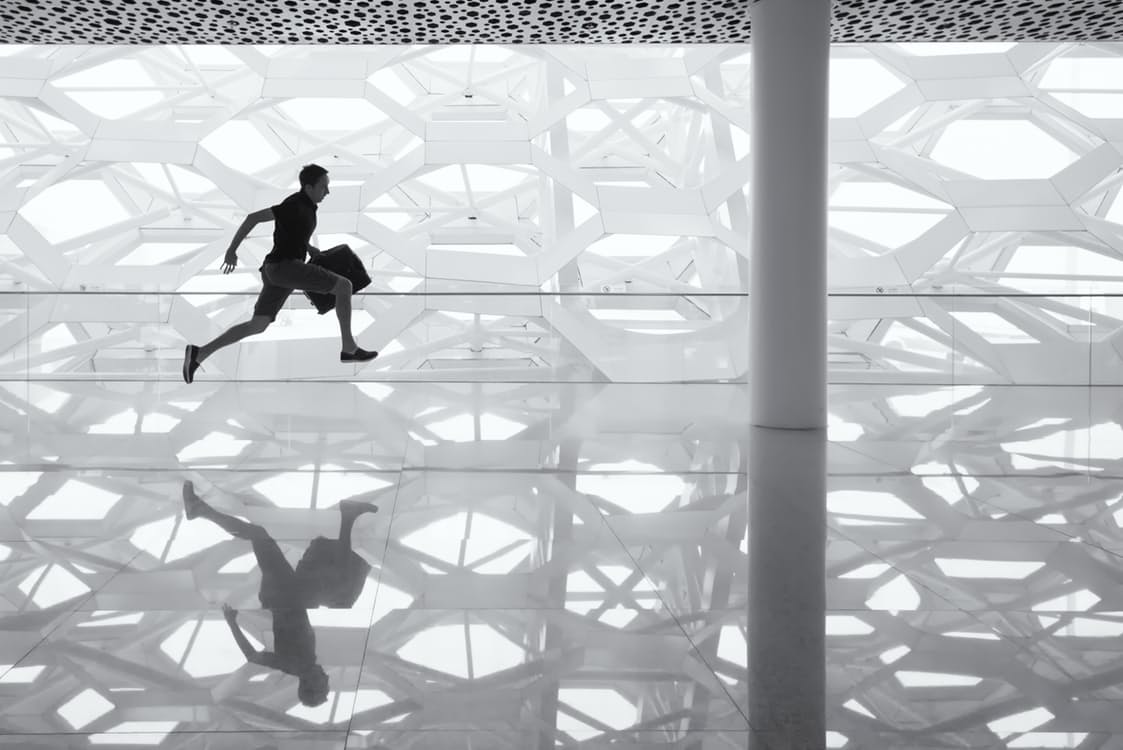 Gauri Chhabra
A few days ago, one of my colleagues from the US came on an official visit to India.
Brimming with energy and enthusiasm he addressed us and set the tone for his 15 day long trip. Next day however, we found him totally lost out on energy and his face full of eruptions and boils." I think it is the Indian weather", he said with a sigh. We took him to an Ayurved doctor and the only thing he followed for the next few days was his diet chart and he was back on the recovery track…
When your diet is wrong, medicine is of no use. When your diet is correct, medicine is of no need.
That set me thinking… Is it true of Ayurveda?
Ayurveda, commonly known as the sister philosophy of yoga, takes us back to the roots of life, bringing about nuggets of ancient wisdom about the longevity of life. Owing its genesis to around 600 BC in India it uses an amalgam of natural herbs that have curative properties, has today revolutionized medicine by providing treatment for all ailments without any side effects. The basic principle of Ayurveda is to prevent and treat illness by maintaining balance in the body, mind, and consciousness through proper drinking, diet, and lifestyle, as well as herbal remedies. The basic premise which forms the very citadel of Ayurveda is that we all are endowed with a unique disposition of physical, mental and emotional called the vata, pitta and kapha respectively. Out of balance, these are a cause of our illnesses.
For those who are interested in tracking this imbalance and harmonizing the body, mind and emotions, Ayurveda is the best field. And India is the home of Ayurveda as nowhere else can we find either the practitioners of that caliber or the herbs of that pristine purity.
Course Cursor
Once you have cleared 10+2 with Physics, Chemistry and Biology. Minimum of 50% marks is required while taking the average marks of Physics, Chemistry and Biology during the qualifying examination.
You should have completed the age of 17 years at the time of admission or would complete the age on or before 31st December of the year of admission to the first year. Bachelor of Ayurveda Medicine and Surgery, BAMS is a graduate academic medical degree of duration of five and half years including internship that integrates modern medicine and traditional Ayurveda of antiquity. Selection of BAMS is through All India Entrance Examination as for MBBS.
In the case of private medical colleges, entrance examinations are conducted by the institutes individually.
For Post graduate study, the period of study is three years. Ph.D is also awarded in Ayurveda which is of two years duration. Anyone who has 10 years of clinical experience or 5 years of teaching experience is eligible for PhD. Ayurved students can even do PhD in non-Ayurvedic subjects like analytical chemistry, biochemistry, and the like.
Recently, there are MSc programs made available in various science disciplines like Anatomy, Physiology, Microbiology offered by many universities in Karnataka/Tamil Nadu/Maharashtra (University of Madras, Kasturba Medical College, Manipal, Sri Ramachandra Medical college, M. S. Ramaiah Medical College, Jawaharlal Institute of Post Graduate Medical Education and Research.
Institute watch
Bachelor and Master's degree in Ayurveda are being offered by several universities in India. Some of them are University of Health Science, Vijayawada; Dr. MGR Medical University, Guindy, Chennai; Swami Ramanand Teerth Marathwada University, Nanded; Rajiv Gandhi University of Health Sciences, Bangalore; National Institute of Ayurveda, Jaipur; Rashtriya Ayurveda Vidyapeeth, New Delhi; Mahatma Gandhi Gramoday Vishwavidyalay, Chitrakoot; Gujarat Ayurved University, Jamnagar.
Besides, there are several well-known medical colleges that offer BAMS. They are:
*Shri Dhanwantri Ayurvedic College, Chandigarh.
*Dayanand Ayurvedic College, Jalandhar.
*Govt. Ayurvedic College, Patiala.
*Bharathi VidyaPeeth, Pune.
*National Institute of Ayurveda, Rajasthan.
*Indian Institute of Ayurvedic Medicine and Research, Bangalore.
Career Pathways:
In the past, there was only one option available for freshly graduated doctors after passing BAMS, and that was to start one's own practice. Today, this degree opens flood gates of myriad opportunities in various forking fields like:
Clinical Practice
This is the most oft trodden path that students take after BAMS. Besides, the basics of Ayurveda, you should also be well aware about modern medical science and interpretation of modern diagnostic tests. It is advisable for you to work with senior practitioners for at least 1-2 years before setting up your own practice. Along with regular practice, you can also escalate to  a specialized practice after acquiring proper knowledge, therapy of skin diseases, spinal disorders, ophthalmologic conditions, where Ayurveda has a niche role to play.
Education
In case you plan to pursue a career in education, it is necessary to go in for a master's degree or post graduate diplomas available in various subjects such as Panchakarma, Balaroga, and the like. A postgraduate diploma in Emergency Medicine, which is a short course of 6 months, can help give value addition to your clinical practice. After post- graduation, you can join government or private colleges as demonstrators or lecturers.
There is a large space in private sector for the teaching profession. Private tuition classes for BAMS students, tuition classes for entrance exams, conducting workshops to teach particular skills are good options.
Clinical Research
Apart from MD and PhD courses, there are other good courses useful for a career in research such as MSc or PG Diploma in Clinical Research. These courses are available at various institutions and universities throughout the country. Cranfield University (UK), through its branches in India, also offers a master's degree in clinical research. The duration of such studies varies from 6 months to 2 years. The course modules are extensive and include various aspects of clinical research with more focus on data analysis and management. After completion of this course, students can get job as Clinical Research Associate in research unit of pharmaceutical companies.
MSc (Biotechnology/Bioinformatics/Health Sciences) is a very challenging course and is also available for BAMS students at some universities. This is a 2-year, full time course.
Students who are interested in fieldwork as well as research can go for this course which has promising opportunities in future. Some courses useful for research careers are short course on statistics and epidemiology, and Clinical Toxicology.
In the research field, a student can join as Jr. Research Fellow on research projects which are conducted by various institutions which are financially supported by ICMR, CSIR, CCRAS. On getting experience, they can get Sr. Research Fellowship and this work can lead to a PhD.
Management
Or those who want to blend medicine with management, there are ample choices. Master's in Public Health, Masters in Health Administration and MBA in Hospital and Healthcare management are in great demand. UPSC examinations and state level administration examinations are conducted every year. BAMS students are eligible to appear for these examinations and enter in the government services as administrator.
Manufacturing
You can also go in for the production of Ayurvedic medicines that is becoming a booming business these days. Apart from actual manufacturing, other allied aspects such as cultivation of medicinal plants, trading raw materials in the form of powder, extracts, oils are also in great demand. Not only medicines, but also Ayurvedic cosmetics and food products have equally big market.
Besides, there is other off- beat options like Medical transcription, medical tourism, medical event management, medical journalism, medical photography and documentation. After graduating from BAMS, you can also complete LLB and work as legal medical advisor.
The Road Ahead
Looking ahead, there is a bright future for qualified Ayurvedic practitioners, particularly those with postgraduate qualifications and PhDs as there is immense scope for research in herbal and Ayurvedic medicine. The demand for qualified Ayurvedic practitioners will rise with ayurvedic pancha karma centers springing up all over the country and a Clinical Research Organization being planned. Since Ayurveda is a preventive therapy that concentrates on food, there is also an increasing awareness about the benefits of Ayurveda in the western countries so much so that there is a complete revival of the age old proverb-
Let food be thy medicine, thy medicine shall be thy food.
Source: Career in Ayurveda